Who We Are
Since its founding, Goodyear Realty has been a leading independently owned and operated firm in the San Gabriel Valley. Over 5 decades of real estate expertise provide the resources needed to manage operations across the greater Los Angeles area. We specialize in residential and income properties with team members who are constantly up to date on the latest real estate trends and market conditions. We pride ourselves on excellent service and the trust we have earned from our clients. Today Goodyear Realty continues to advance into the future with long standing local expertise and a third generation of real estate agents running the firm. Whether you are looking to buy your first home, sell your seventh, or need a company to professionally manage your investment property, Goodyear Realty will work as a team to secure the best results for you.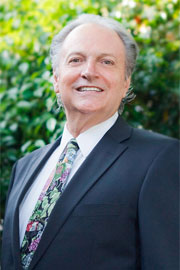 Clyde Goodyear CalBRE
 #00520091
626.441.1108 | clyde@goodyearrealty.com
As a South Pasadena resident since 1954 and over four decades of experience in the real estate market, Clyde Goodyear, Jr. is the broker for Goodyear Realty. He continues to push the firm into the future specializing in residential properties, probates and conservatorships, multifamily complexes and property management. He prides himself in establishing excellent client rapport, understanding their needs, and ensuring their total satisfaction.
His unrivaled first-hand knowledge and quality service have made Clyde synonymous with real estate in South Pasadena and San Marino. He is the natural choice for clients returning time and again when they need assistance buying and selling their homes or income properties.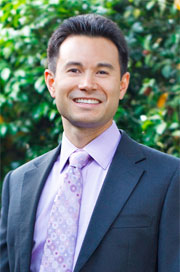 CJ Goodyear CalBRE
 #01488483
626.720.2029 | cj@goodyearrealty.com
A third-generation real estate agent and partner in Goodyear Realty, CJ was born and raised in South Pasadena and has been a local resident much of his life. He attended South Pasadena schools and Loyola High School, then left to attend the University of Colorado Boulder before returning to join the family business. CJ provides a full array of client services, including traditional and new media marketing strategies. No matter what type of property is changing hands, CJ brings superb negotiating skills to the table and is well versed in structuring many different types of deals.
So, when it comes time to buy or sell, CJ's extensive real estate knowledge coupled with his proven negotiating make him the ideal choice to provide you with the results oriented quality service to get the job done.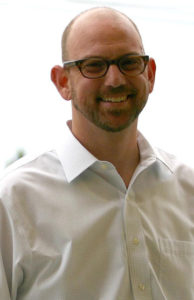 John Hawkins CalBRE
 #01922874
818.426.8007 | john@goodyearrealty.com
Born and raised in the San Fernando Valley, John brings a local knowledge of the east valley and beyond to Goodyear Realty. He has lived all over the Los Angeles area from Ventura to Palm Springs gaining local real estate insight at every stop. Whether working with buyers or sellers, John's top priority is his clients. He prides himself on concise communication making sure all needs are met. He handles a wide portfolio of properties and specializes in residential transactions and property management.
If you're seeking a beach house in Ventura, a second home in Palm Springs, or anything in between, let John's extensive local knowledge and industry experience work to get you the best deal possible.
Sara Meek CalBRE
 #02039110
818.917.1539 | sara@goodyearrealty.com
Born and raised in the San Fernando Valley, Sara knows the Valley like the back of her hand. She attended Louisville High School in Woodland Hills and Cal Lutheran in Thousand Oaks for college. Her dedicated and consistent work ethic has always been a major factor in her life and is an added benefit to any client. Sara's mission as an agent is to make your experience a positive one, to completely meet all of your needs and walk you step-by-step through the process whether you are looking to buy or sell.